SaPAR attended what may be the final Forden Classic and Vintage Show appropriately named The Rich Davys Jones Memorial Forden Bike Show this year. This was a chance to meet existing members and potential new members and to admire our new gazebo. Thankfully the weather was favourable and a large crowd attended.
Photos courtesy of Rob Hall and Ken Swinton
This year a small group of committee members and partners were on hand to erect and look after the stand. Sadly we didn't make a good job of it and the gazebo took off in one of the mighty gusts off wind that were blowing across the airfield. Despite that we were able to attract a good number of people to what remained of the stand (a picnic table and a few foldup chairs) and maybe we will attract some new members.
Images courtesy of Michelle Jennings, Kevin Fletcher and Ken Swinton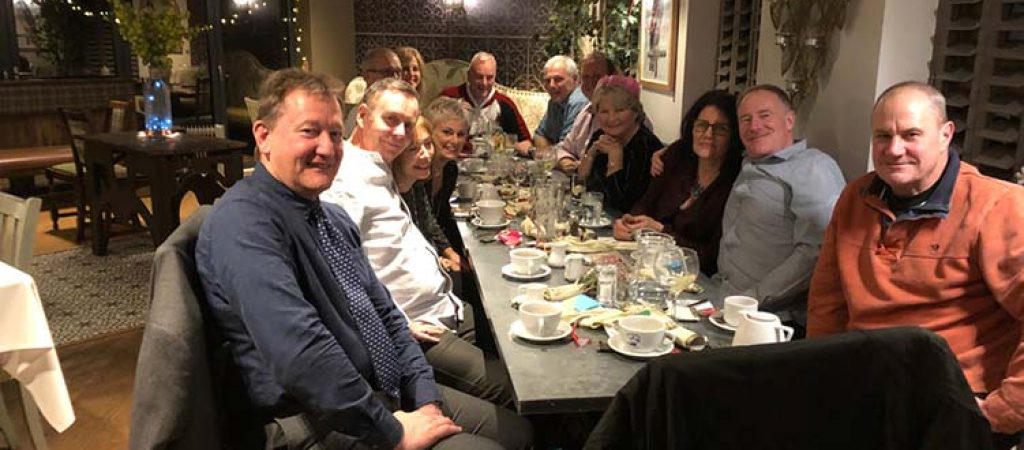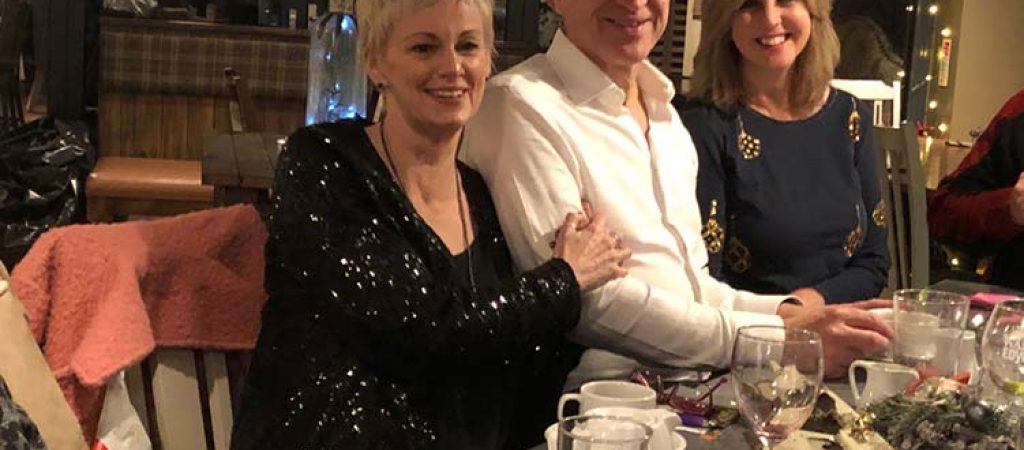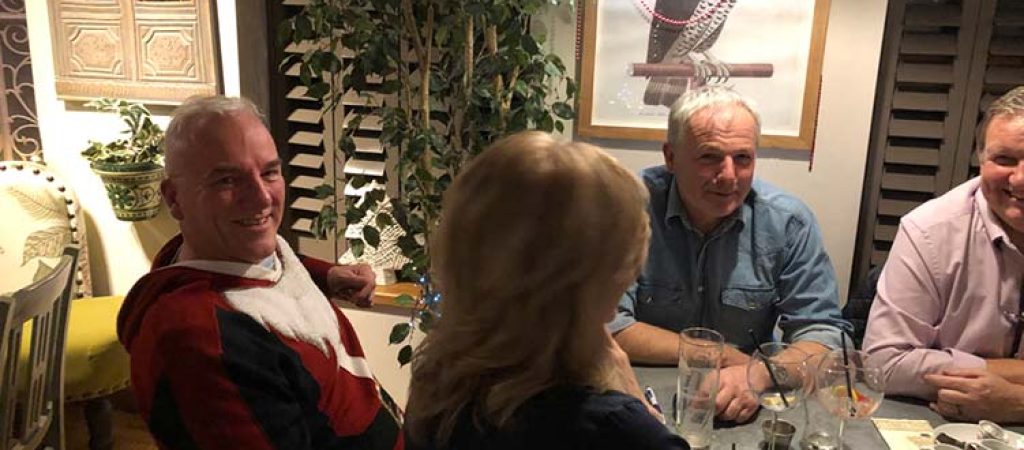 SaPAR held their annual Christmas meal at The Queens at Horton which was attended by 14 members.
Photographs courtesy of Charles Bridgeman
Forden Vintage and Classic Motorcycle Show 2019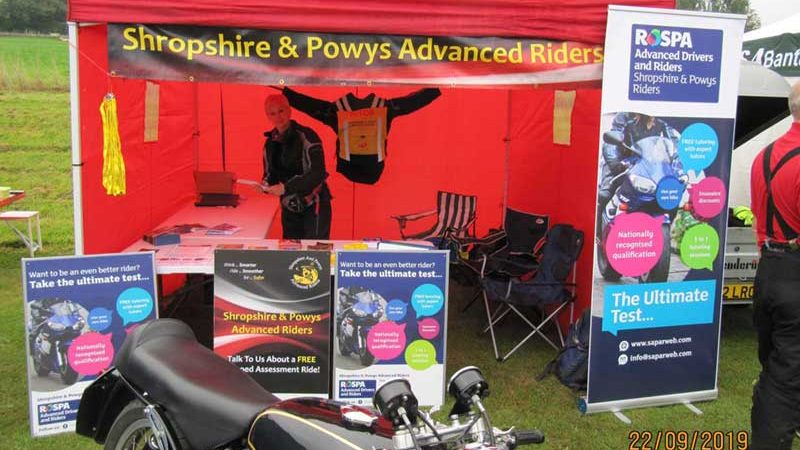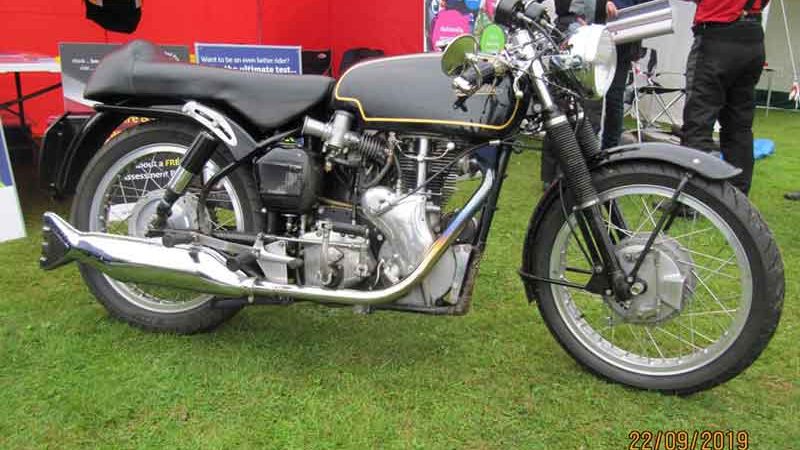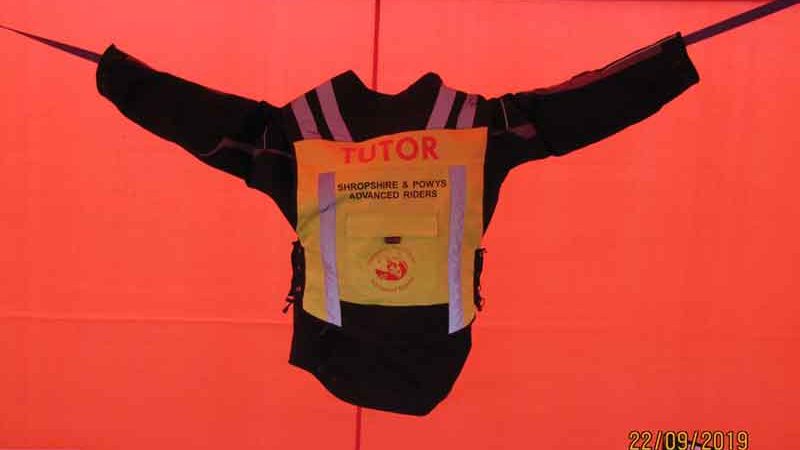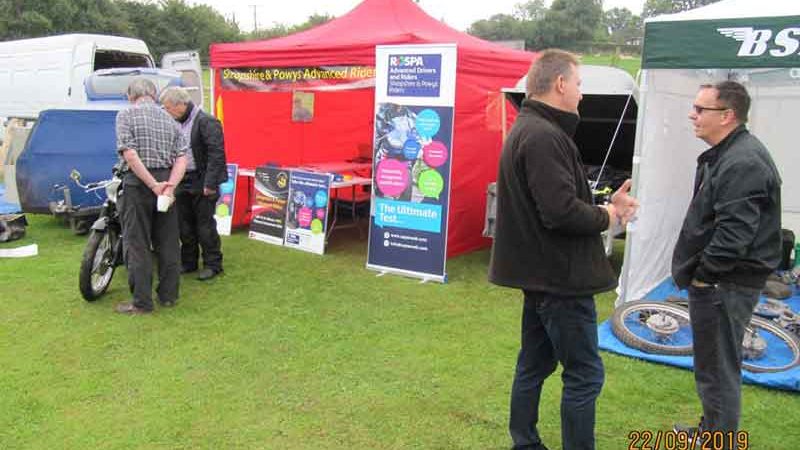 Members of SaPAR manned their gazebo again at this years event which had been cancelled in recent years due to bad weather. Sadly this years weather forecast was not much better and the result appeared to be a much smaller event that previous years. That said, with the help of Charles Bridgemans Velocette which drew many admirers to the stand we did get to speak to some potential members to promote motorcycle safety.
Photographs courtesy of Ken Swinton
Broseley Motorcycle Festival 2019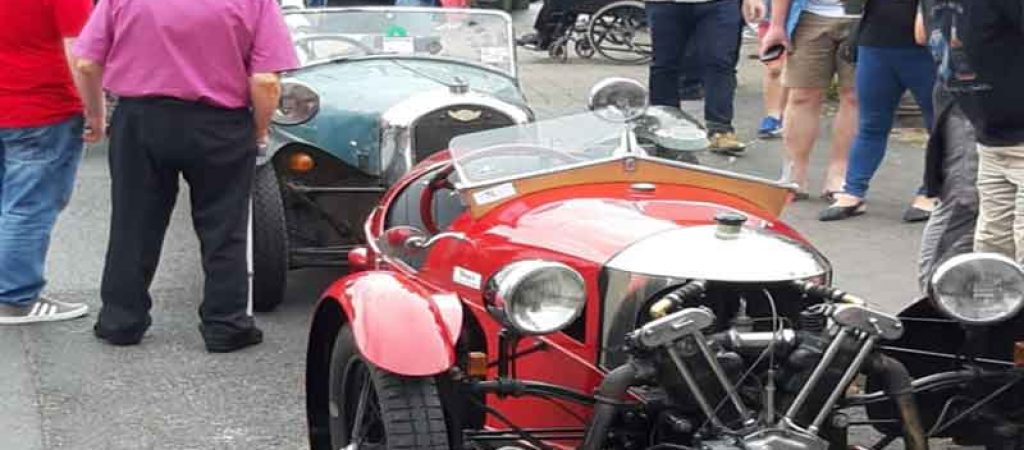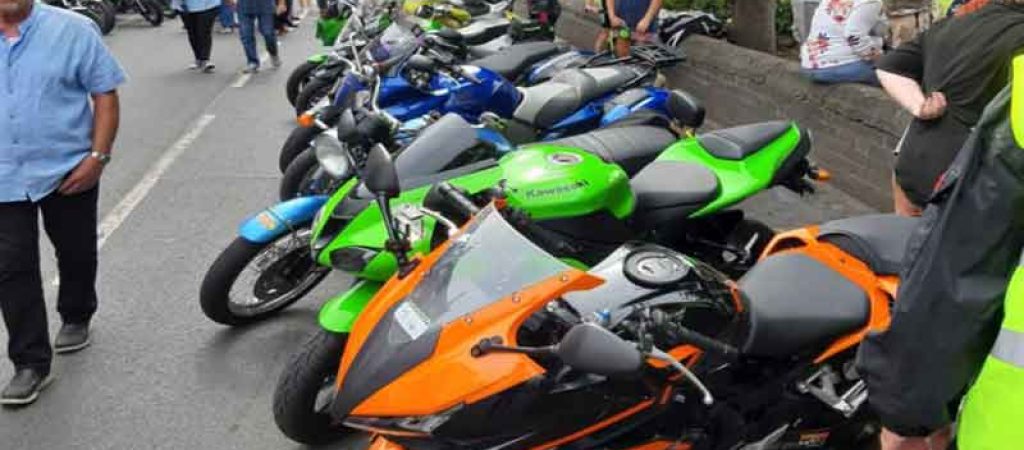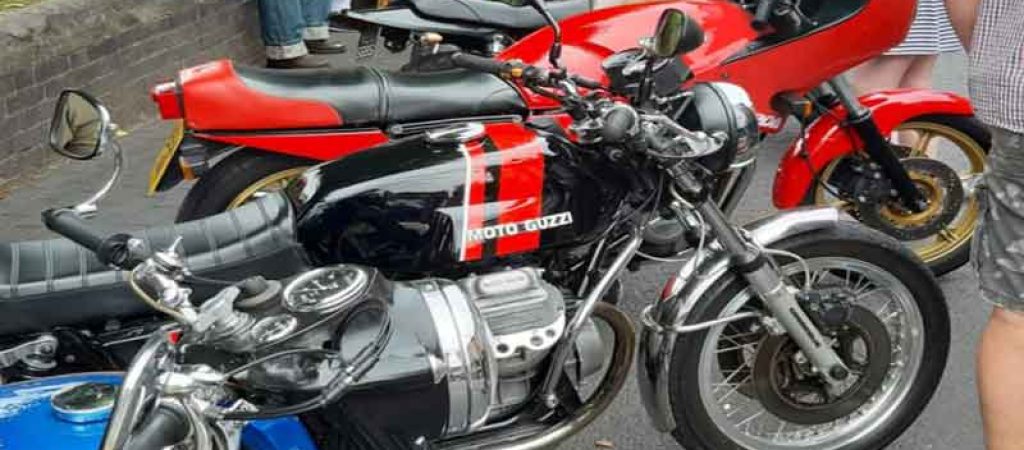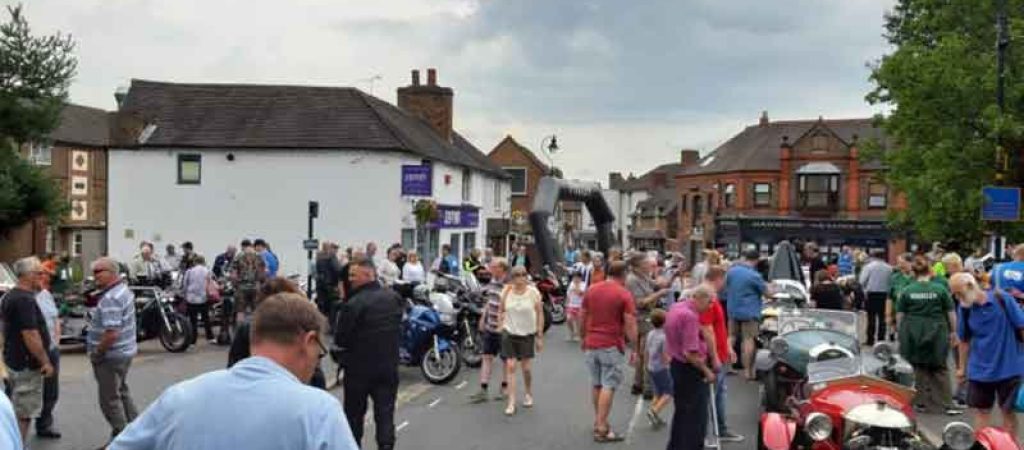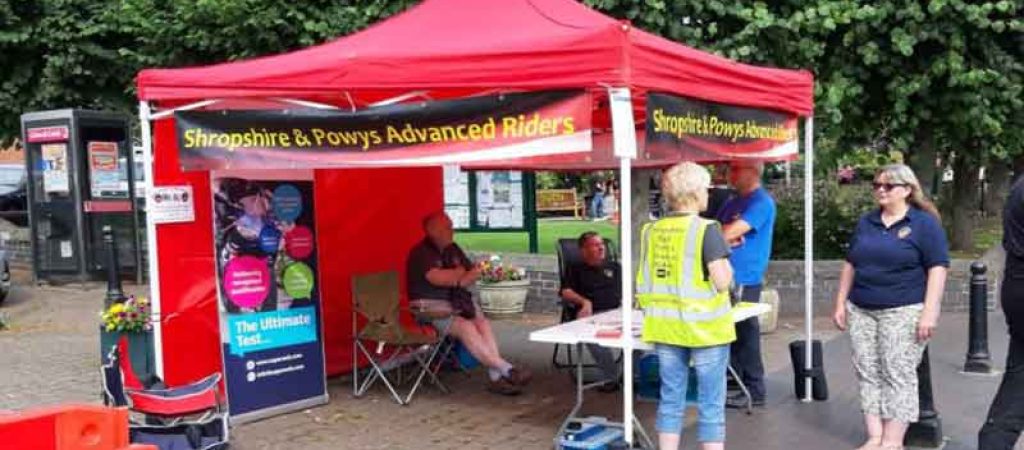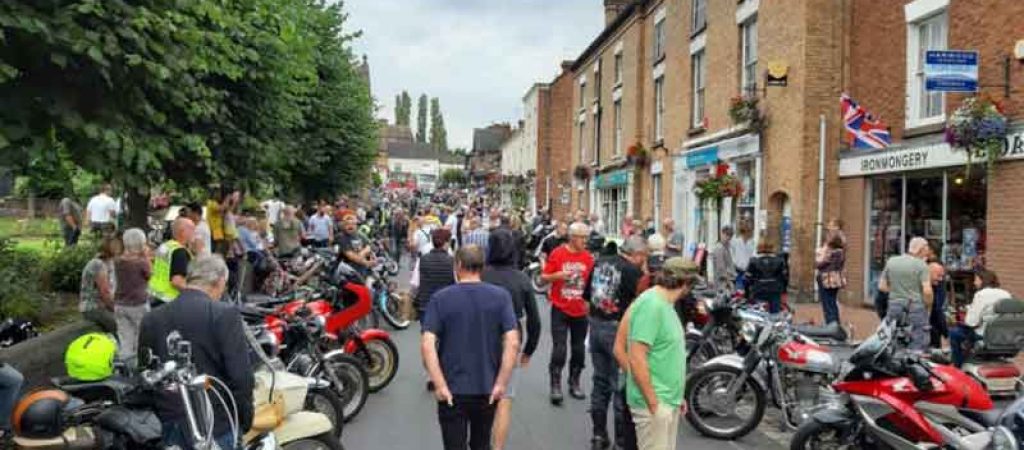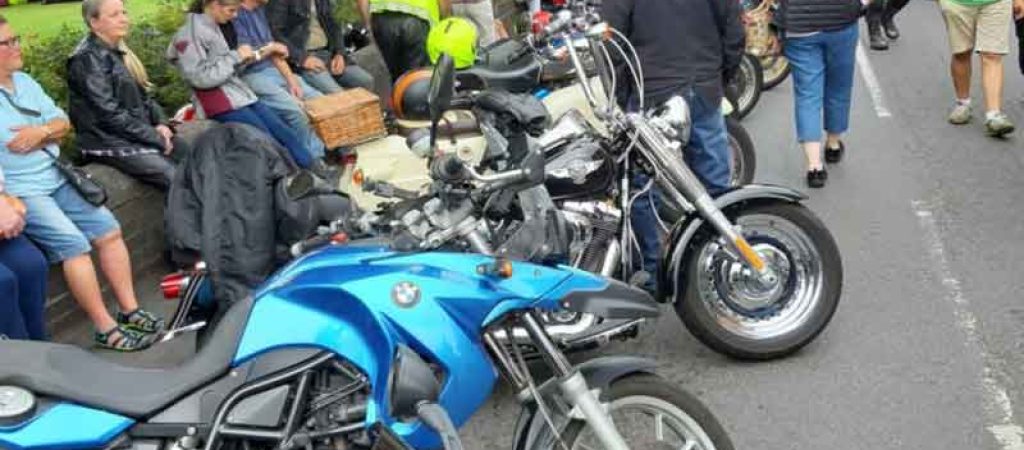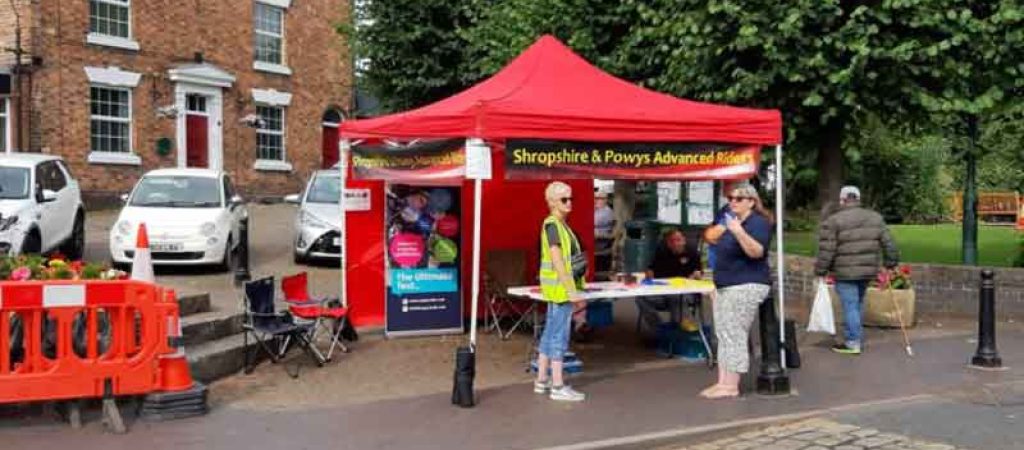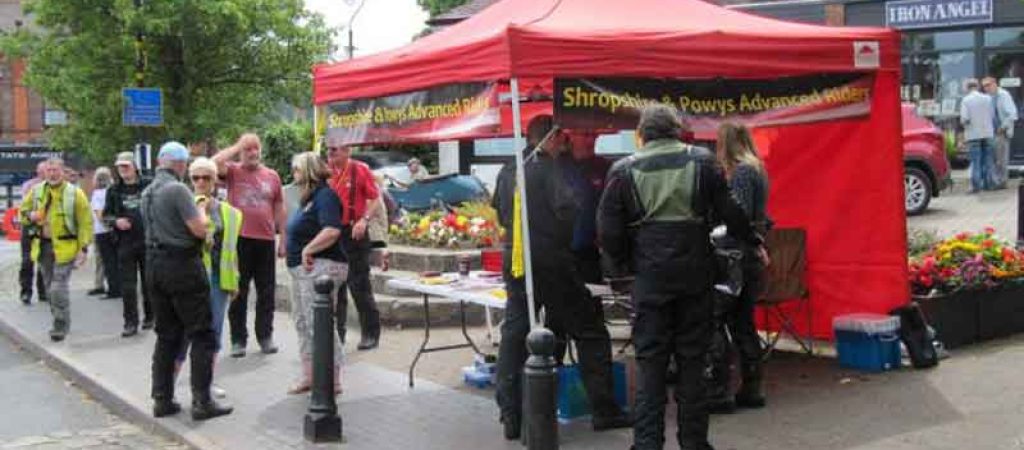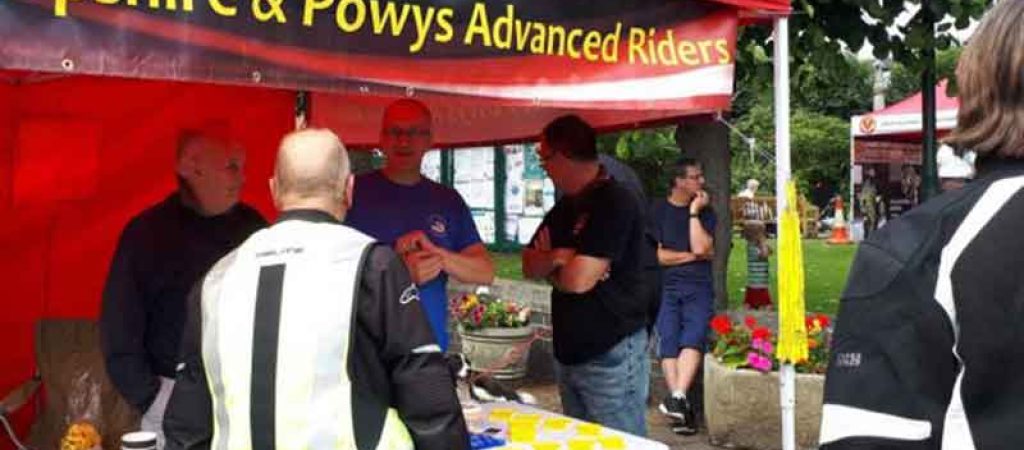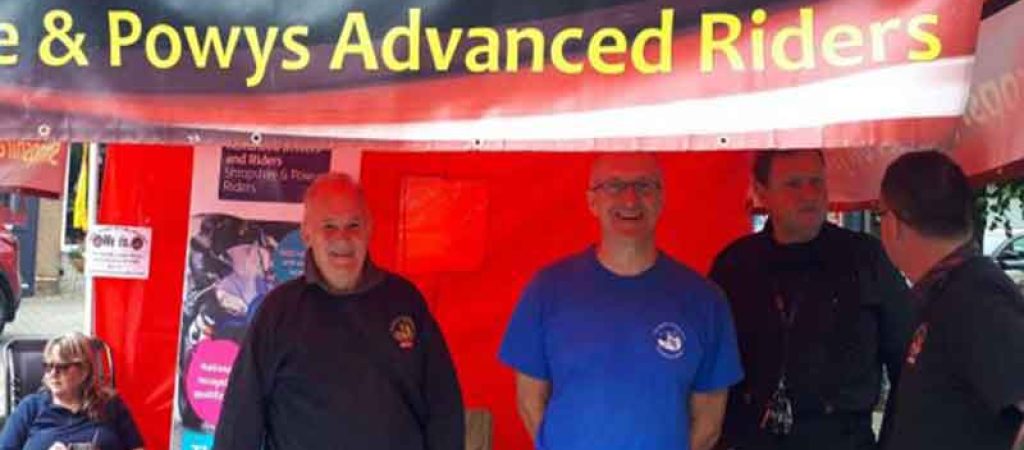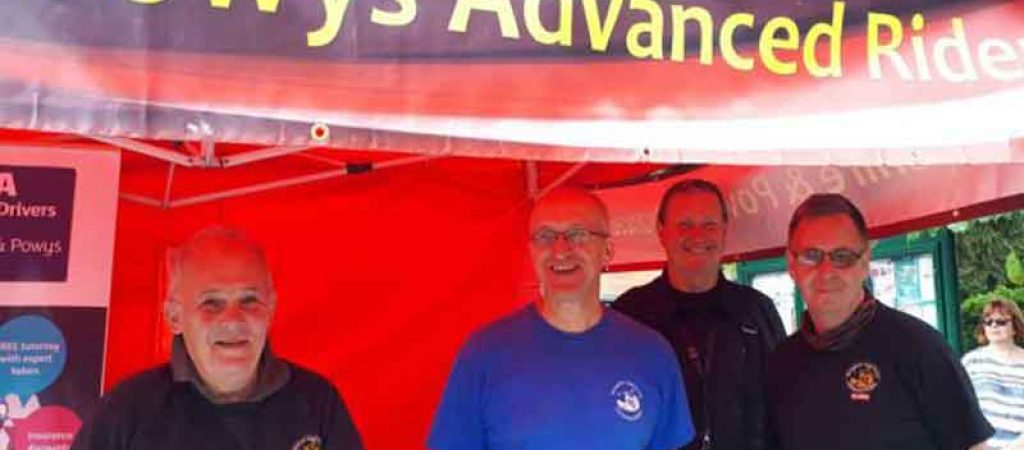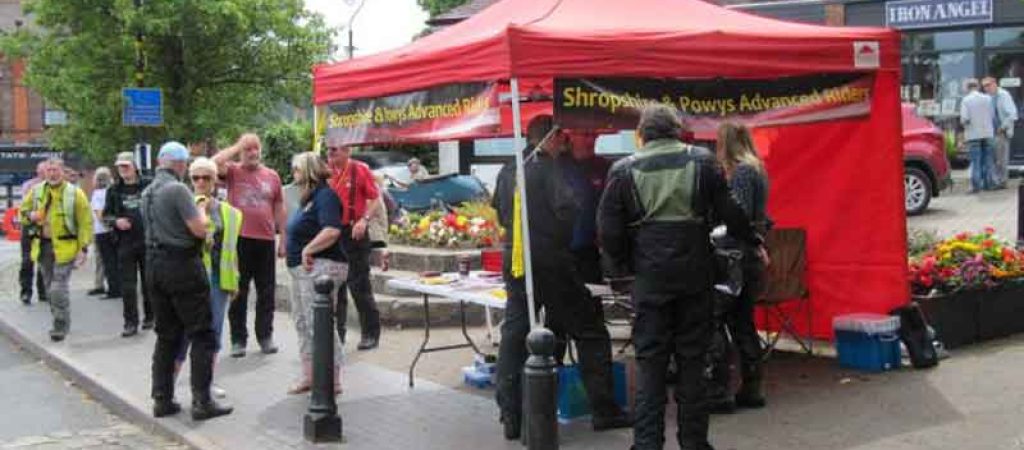 Members of SaPAR attended this years event which took place in Broseley , Shropshire. A parade of bikes of varying ages took place from The Woodbridge Inn at Coalbrookdale taking a scenic route and ending at Broseley where they were displayed along the High Street. SaPAR and Blood Bikes both had stands at the event and over £500 was raised for blood bikes in this area.
Photos courtesy of Michelle Jennings, Robin Padgett and Ken Swinton
This years event was another joint effort between SaPAR and IAM Roadsmart. Neither were very busy, which could be time of year or weather related. Both groups did it appears attract additional members and we look forward to getting them trained in Advanced Riding.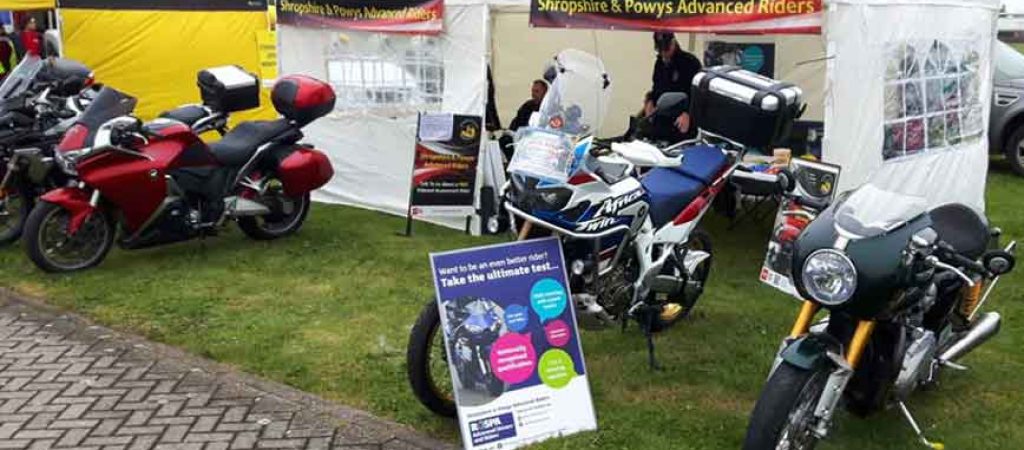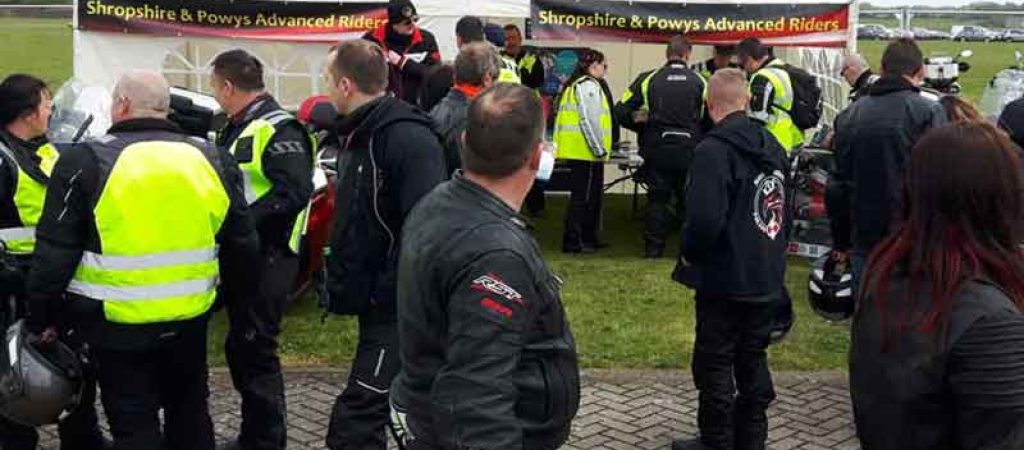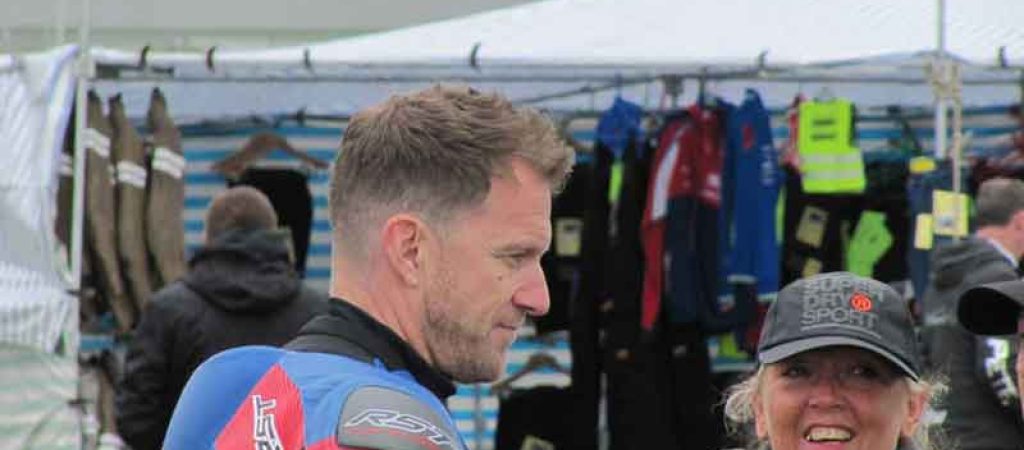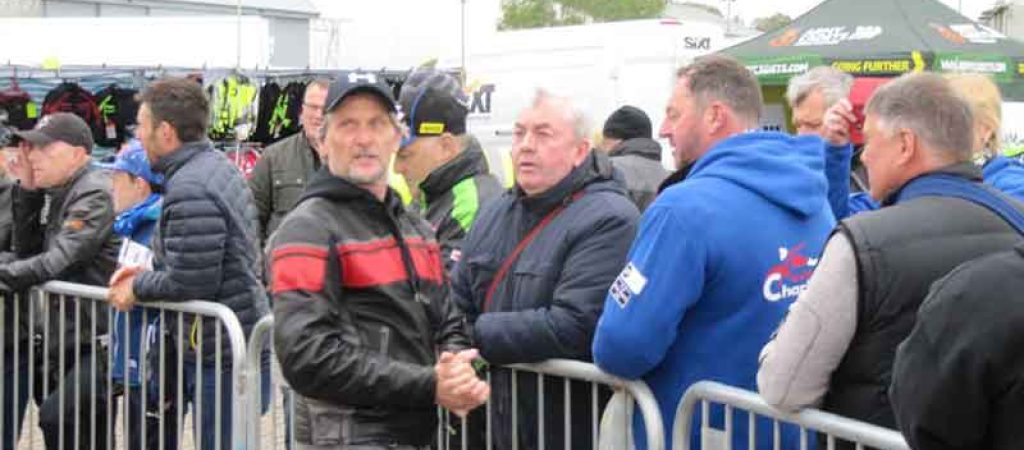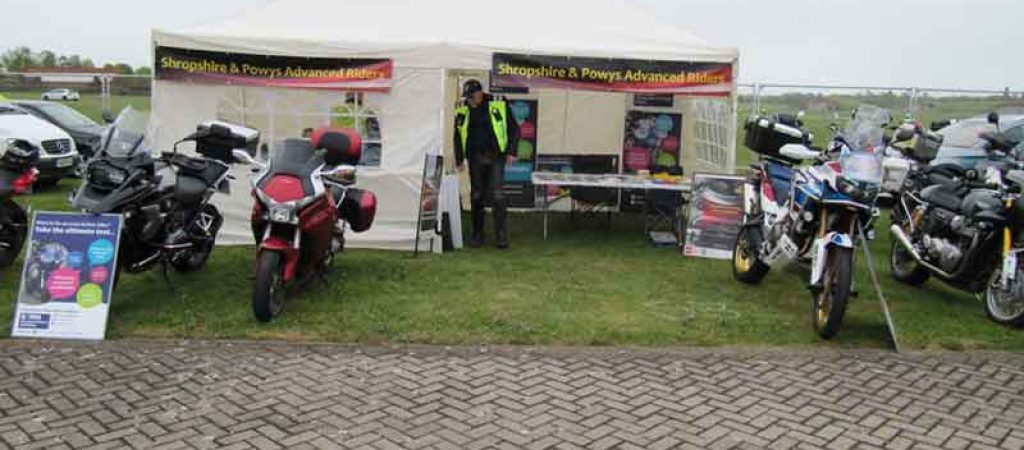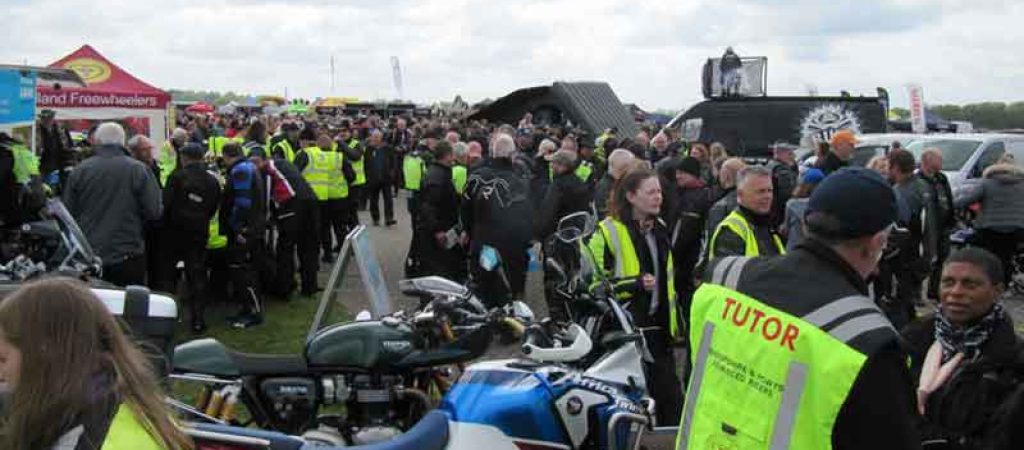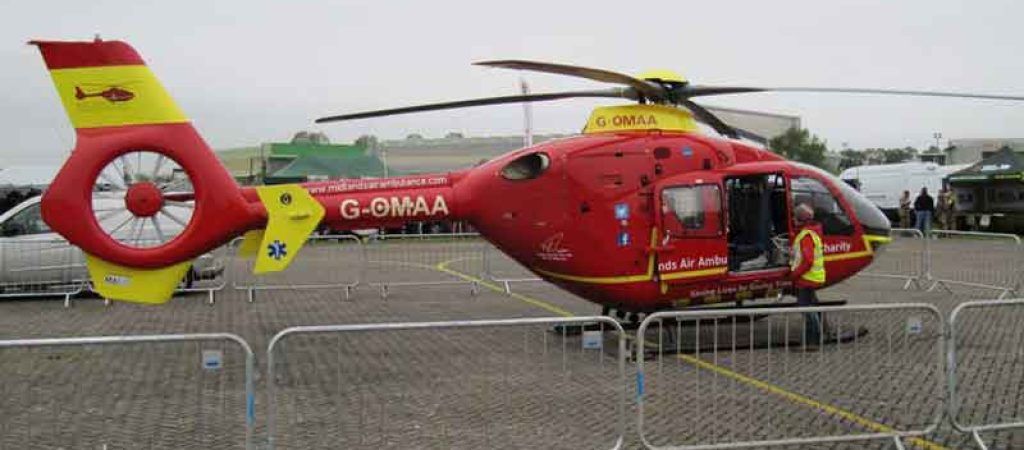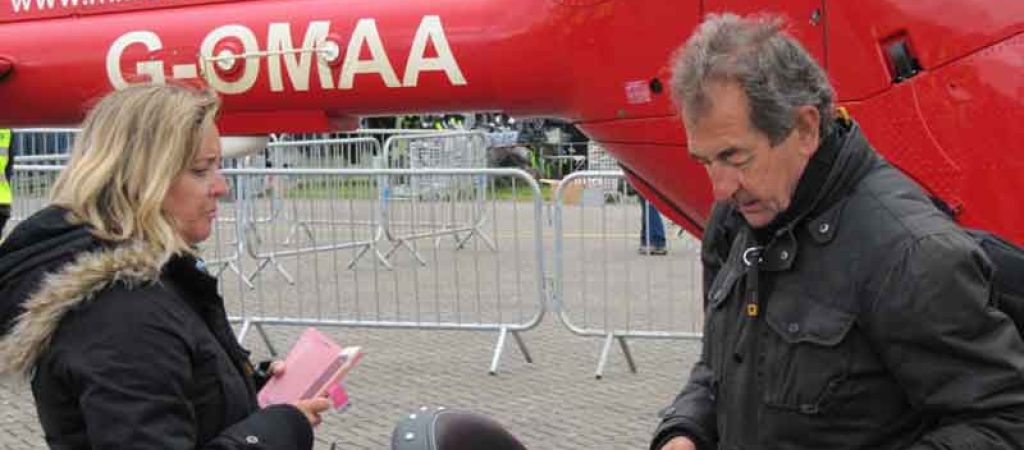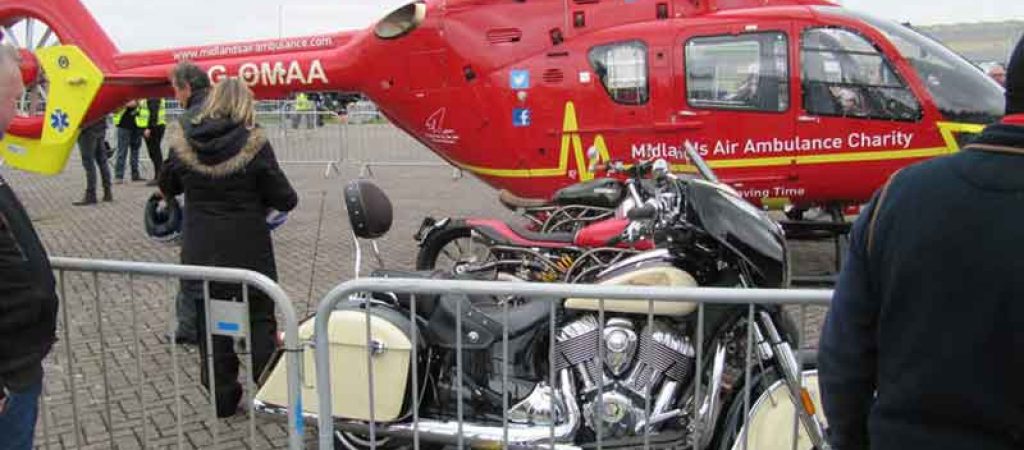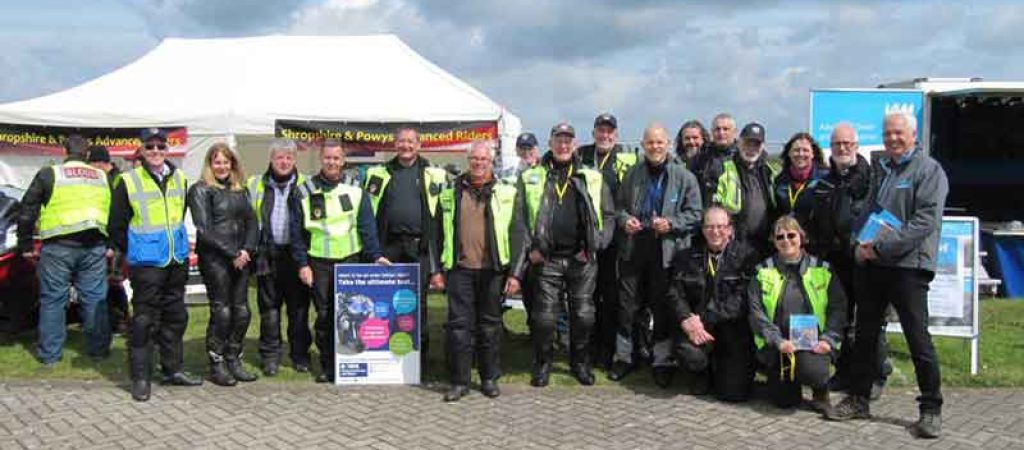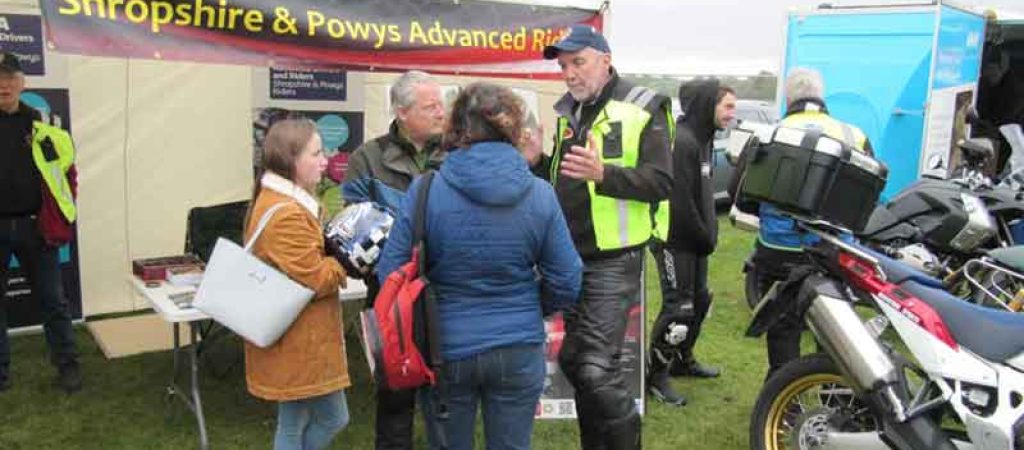 Members of SaPAR attended this event again for the 2019 Edition of the Annual Bike4Life. Committee members were due to build the stand on Saturday afternoon in readiness for the event on Sunday. However, on arrival to the centre of a windy airfield in the midst of Storm Hannah it was decided that the build should be abandoned until Sunday Morning. This of course meant that the traditional Sunday morning lie-in and hearty bacon and egg breakfast had to be forgone in order to get to RAF Cosford in time to build and fill the gazebo with tables, chairs and all the paraphernalia that goes into having a successful day. The morning began quietly with bikers drifting in and mooching around in the tranquillity of what would soon be utter chaos when the VIP's and another thousand or 4 motorcycles arrived in a steady stream until there was barely room to stand. The guests this year were Steve Parrish, again, Foggy, again, Mark from TV's Paramedics, again. New faces were Neil Hodgson a former motorcycle racer and now a Moto GP pundit for BT Sport and Ron Haslem. My apologies to anyone of importance that I have missed. The day continued to be busy with a steady stream of visitors to both ours and the adjoining IAM (SAMM) stand. Many showed an interest in joining and attending the forthcoming joint Assessment Day to be held on Sunday 19th May at Montford Bridge Picnic Area on the A5 at Shrewsbury.
Photographs courtesy of Ken Swinton & Robin Padgett
Wistanstow Bike Show – March 2019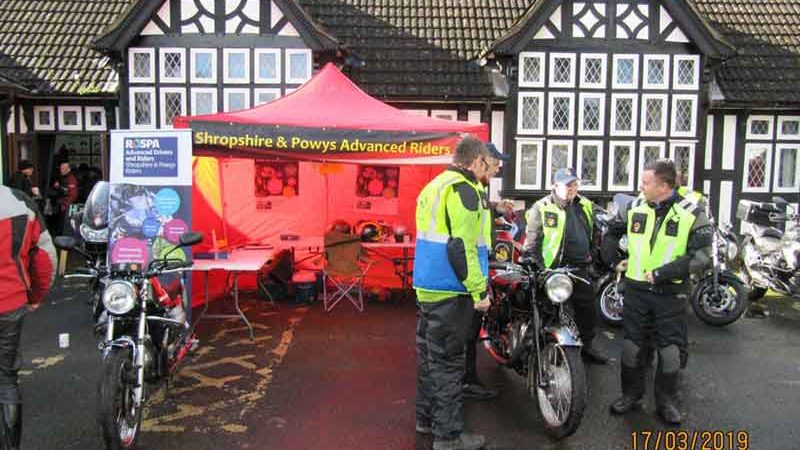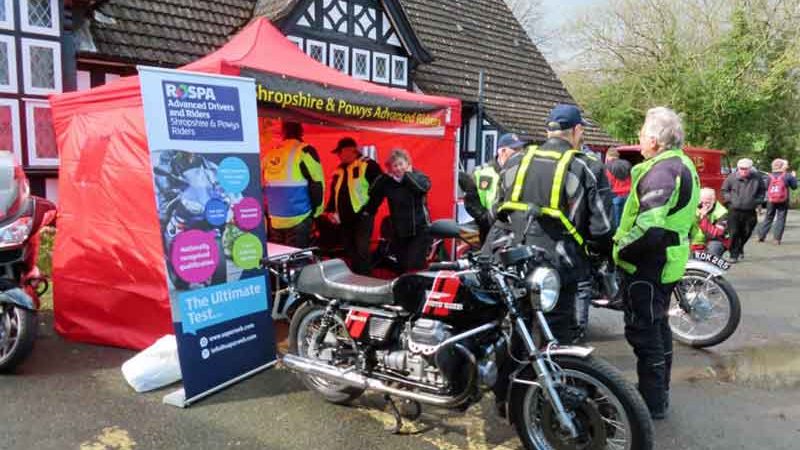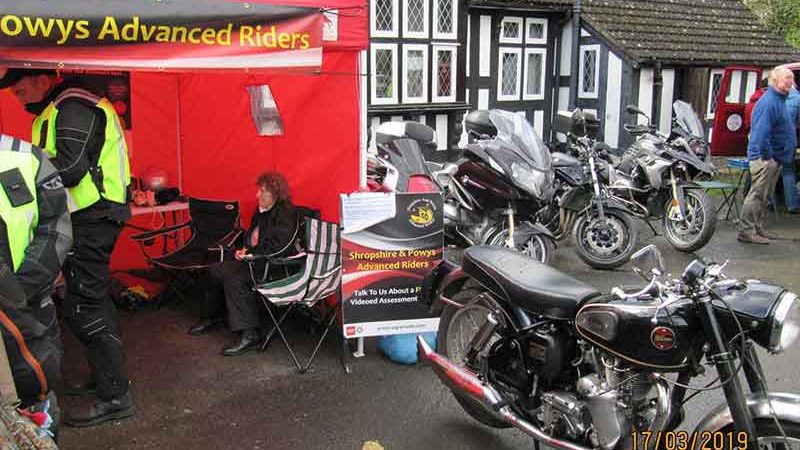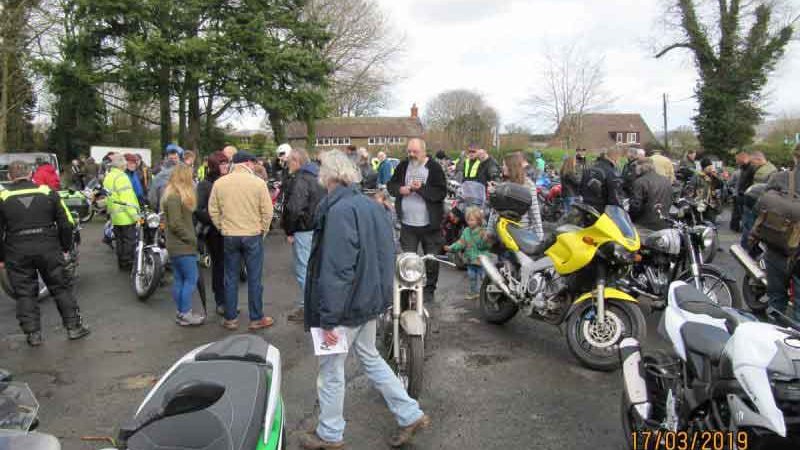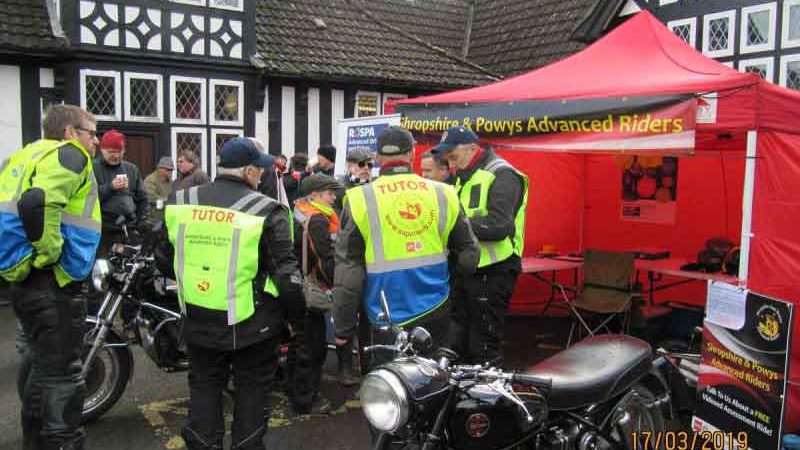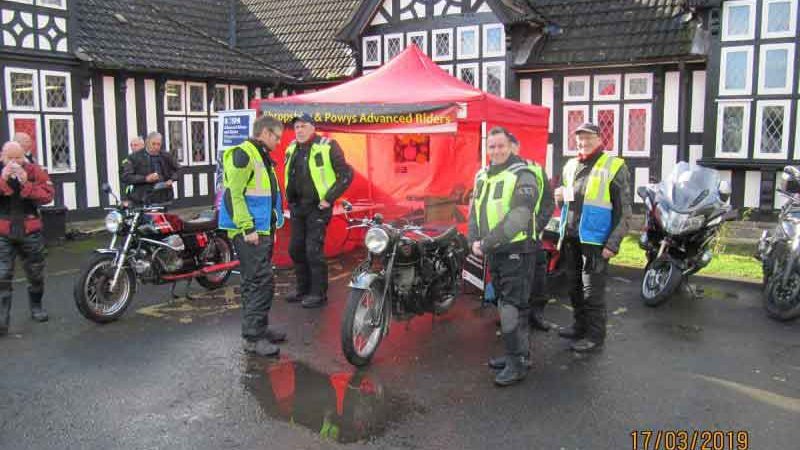 Following the cancellation of the 2018 show through snow, this years event seemed to be a great success. Many motorcycles of all ages, makes and models arrived throughout the day. The weather apart from being a tad chilly and a brief snow shower mid day did not put us hardy bikers off. The organisation was as good as ever with the greeters taking money, part time parking attendants herding the many, many bikes into place and of course the team of ladies churning out hot drinks and baps for the visitors.
Pictures courtesy of Ken Swinton and Robin Padgett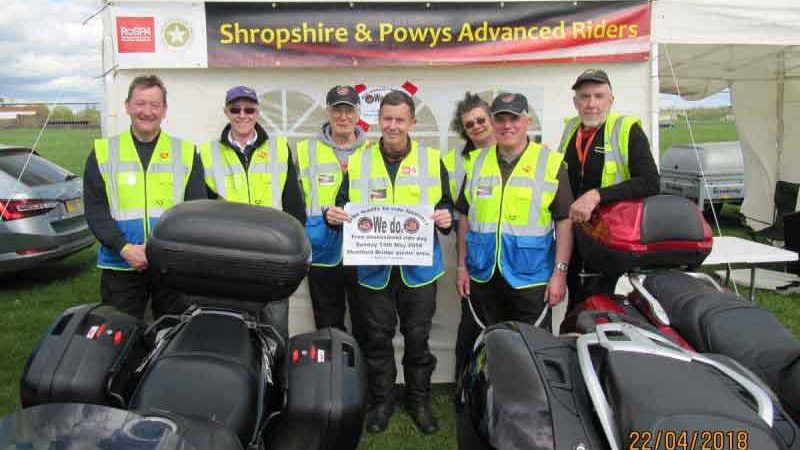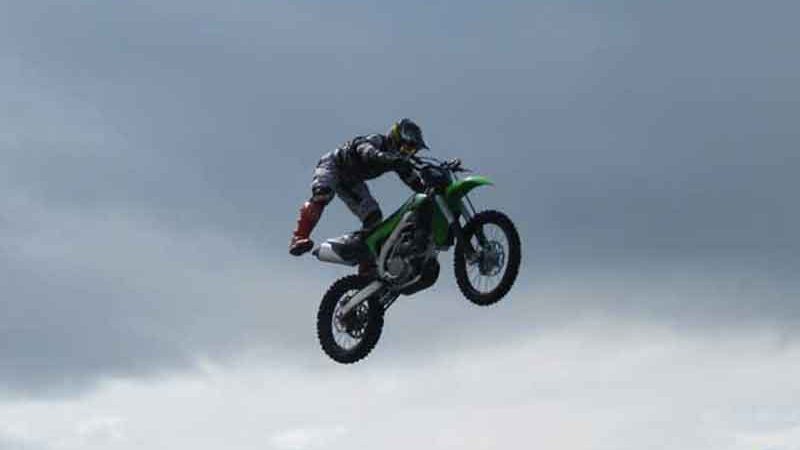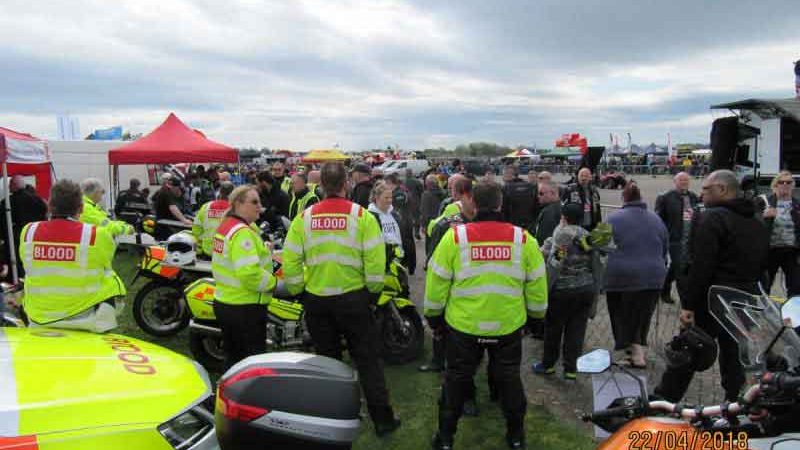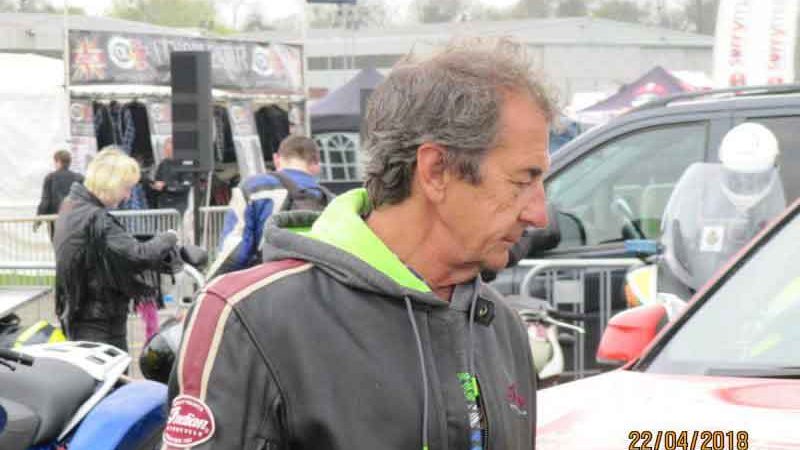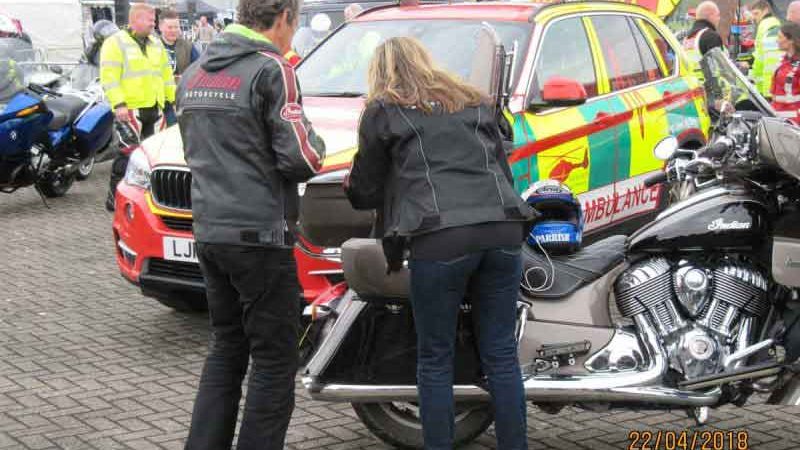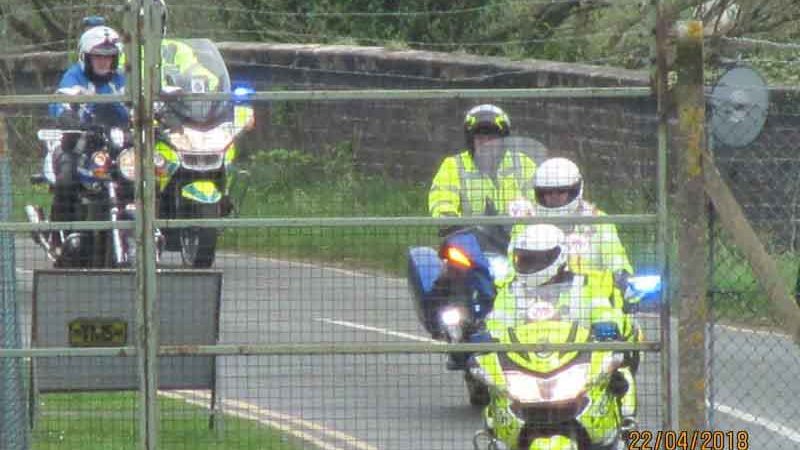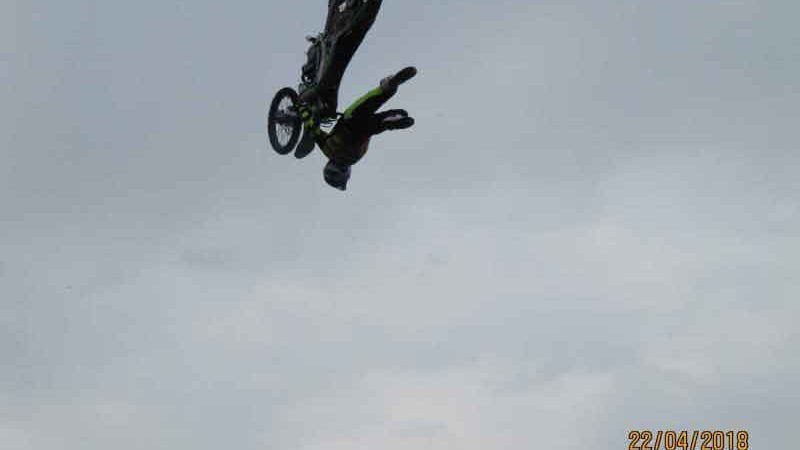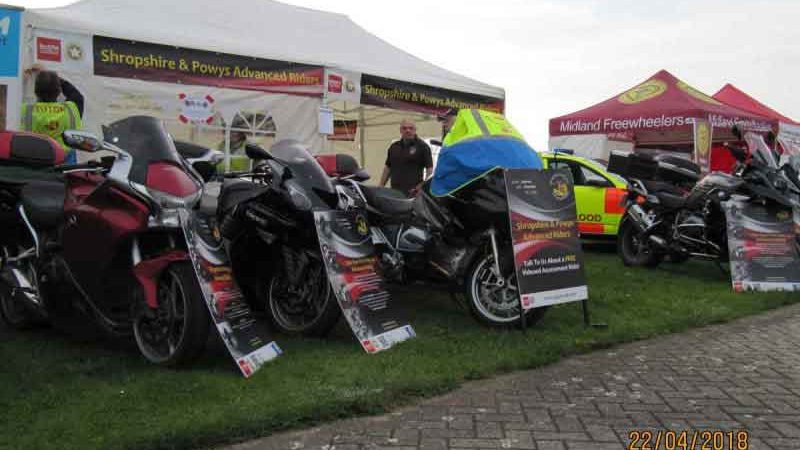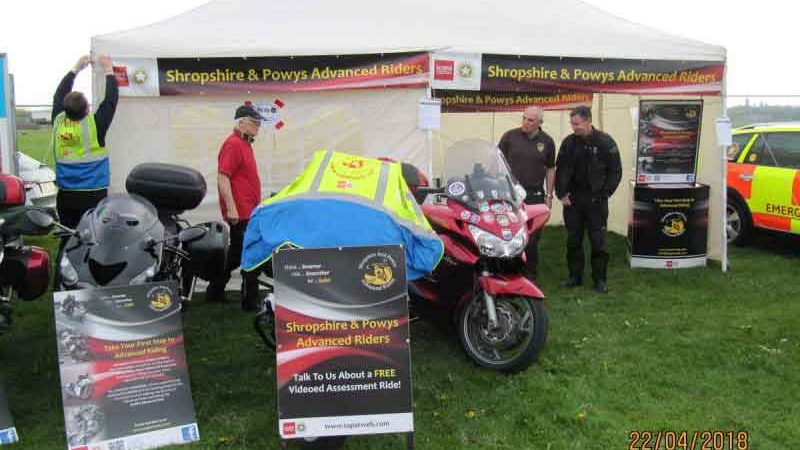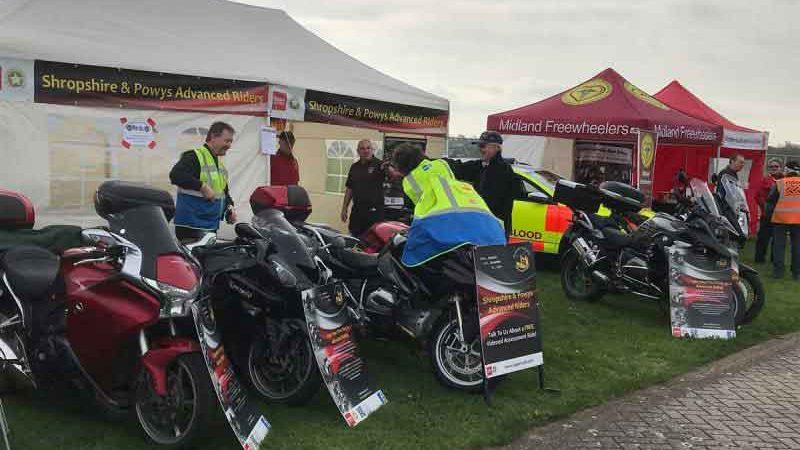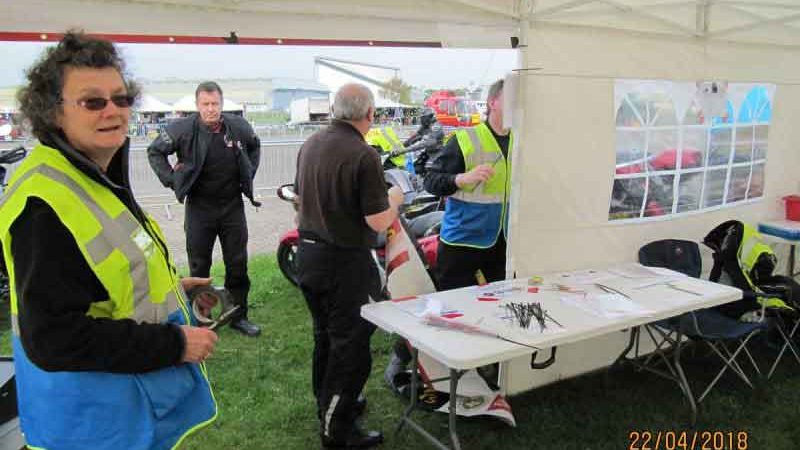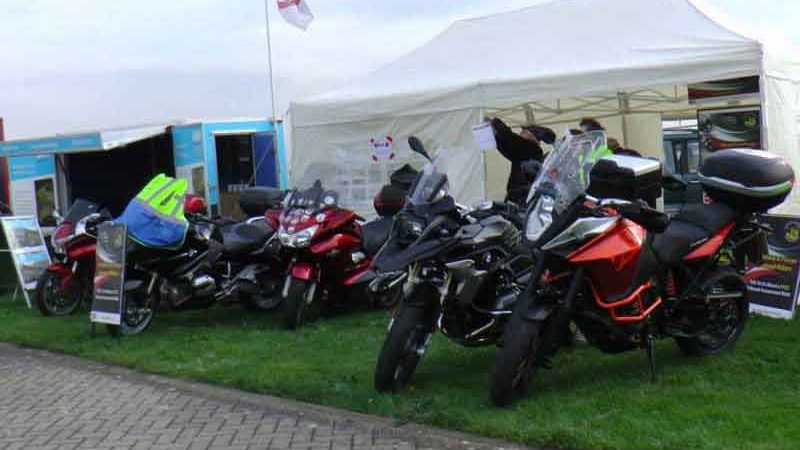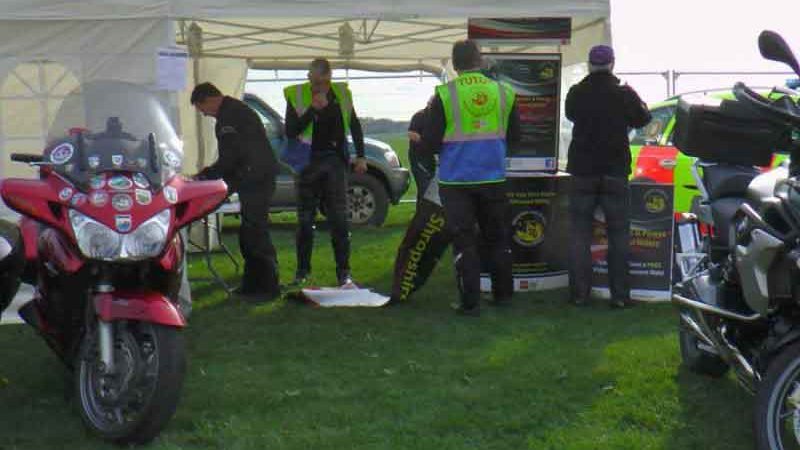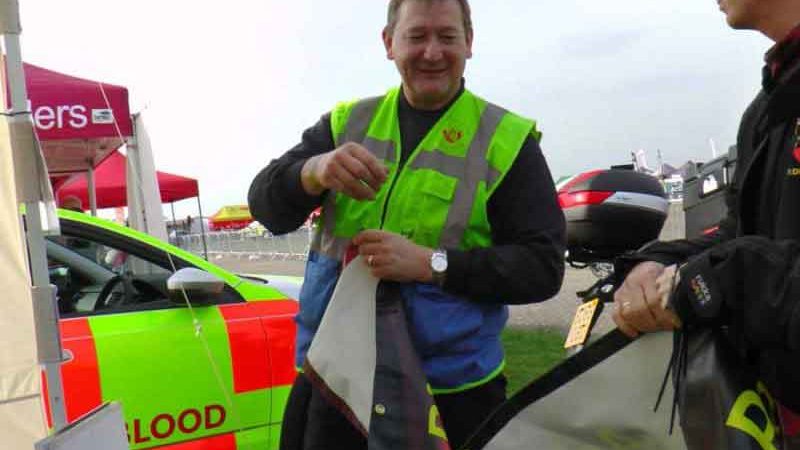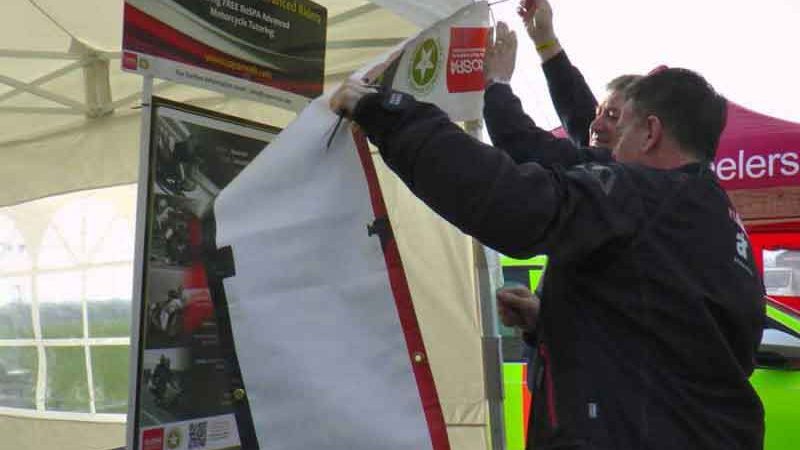 SaPAR manned, and ladied the gazebo at RAF Cosford again this year managing to escape the drudge of parking some 3,500 bikes at Meole Brace. The weather was mainly kind to us and the hoards of marauding bikers as they made their way to the show. There was plenty of interest in SaPAR with a decent number of people signing up for the forthcoming Meet & Greet on the 13th May and even a new member. Entertainment was provided by Jamie Squibb and his band of brave souls who clearly will not be enrolling with SaPAR.
Photographs courtesy of Glyn Jones, Kevin Fletcher and Ken Swinton
SaPAR Christmas Meal – December 2018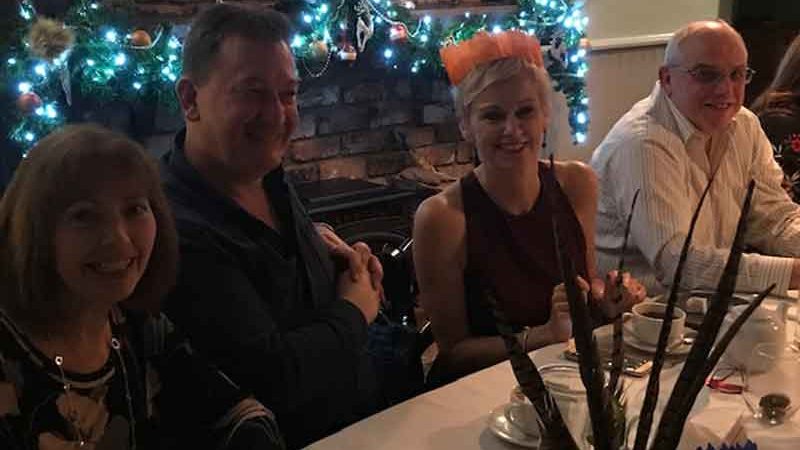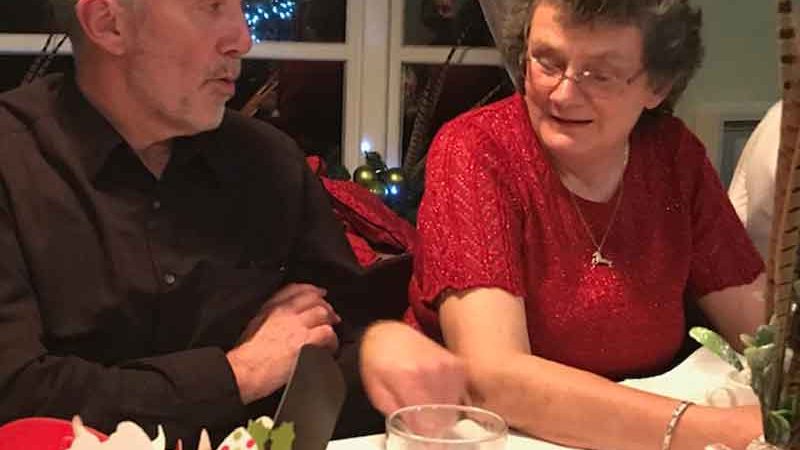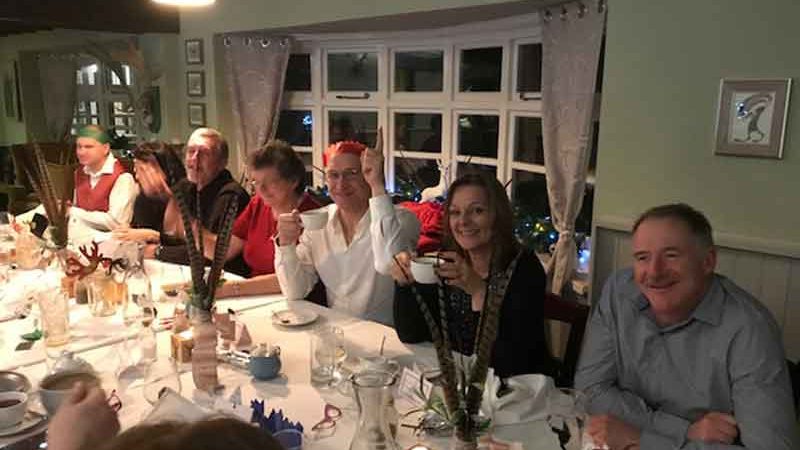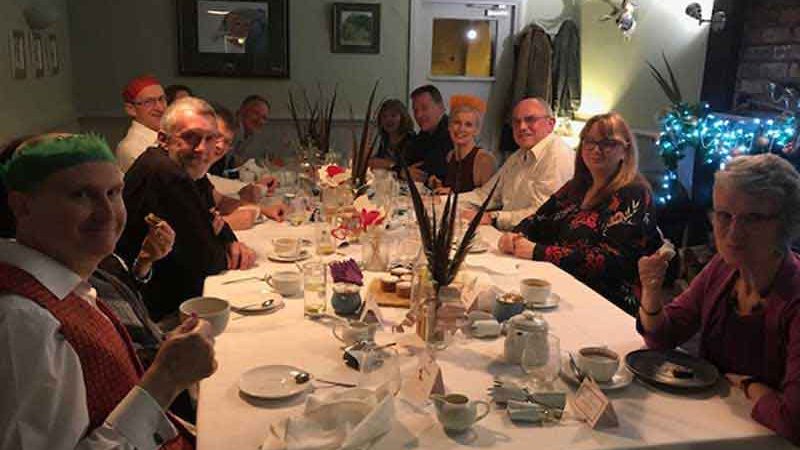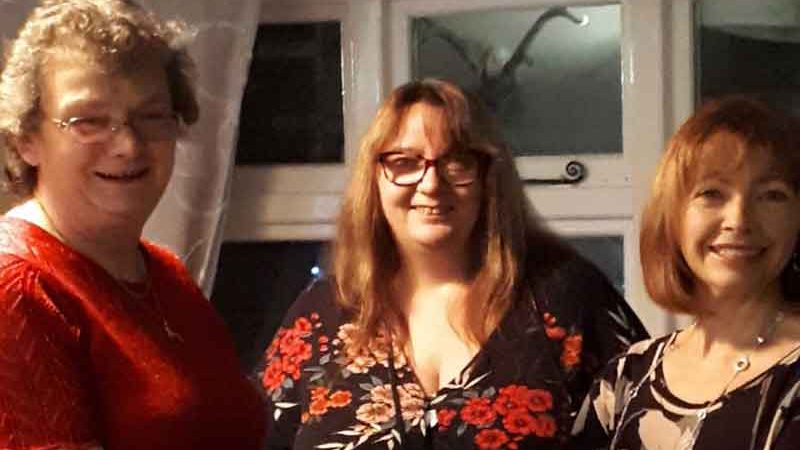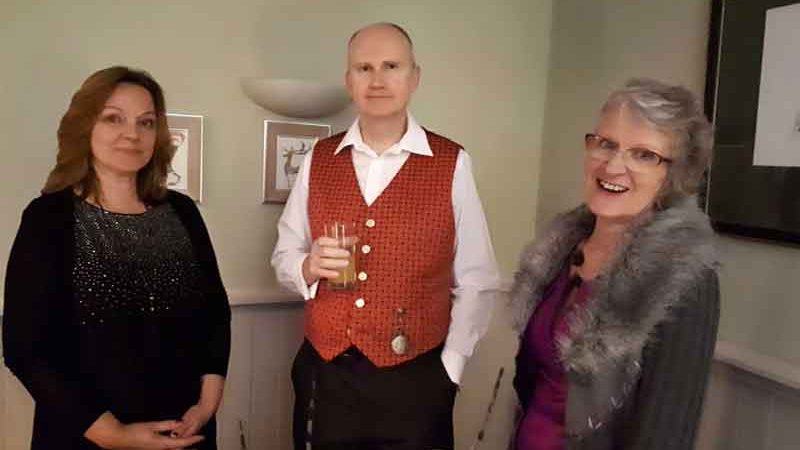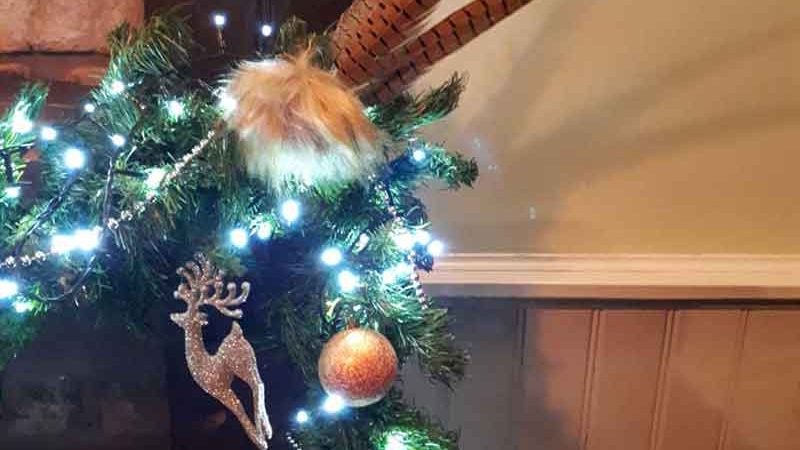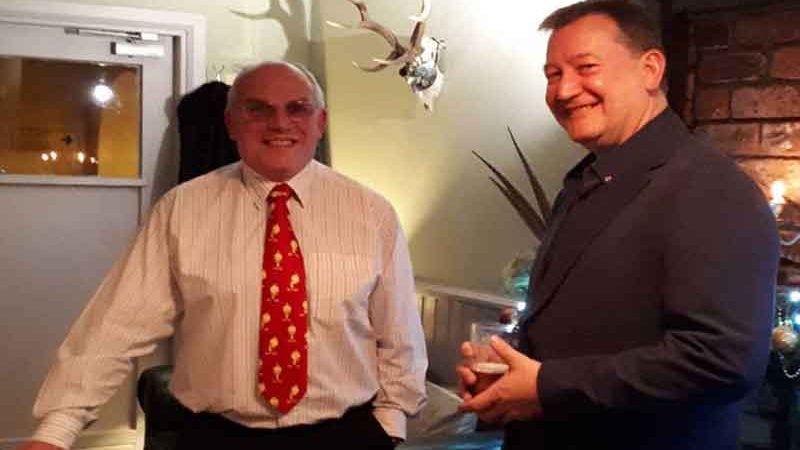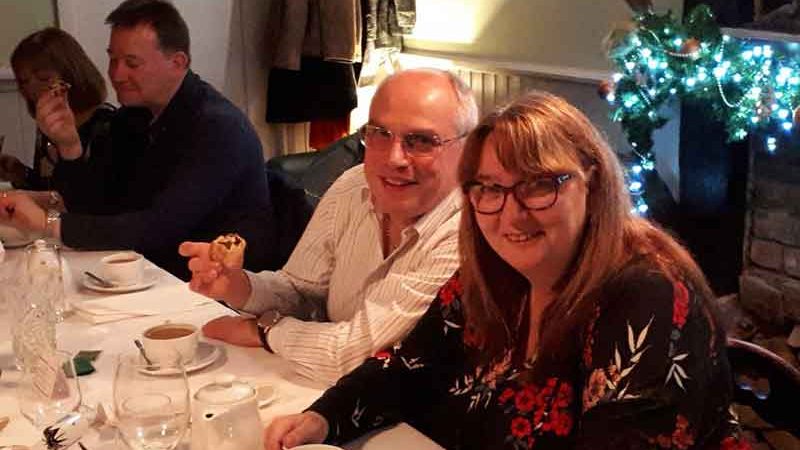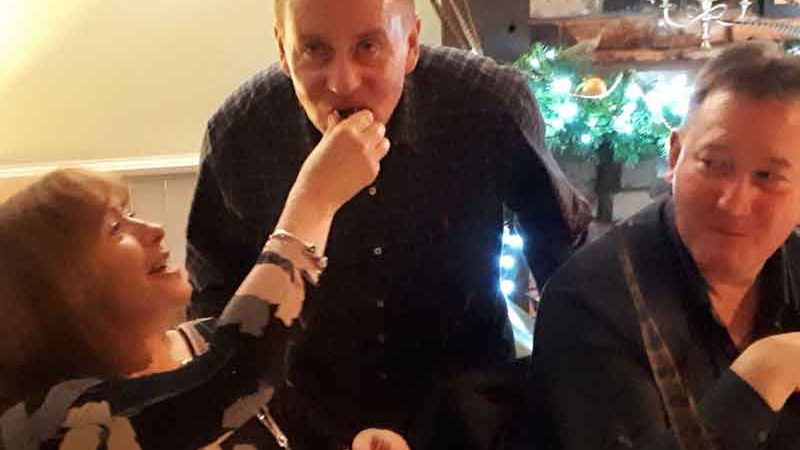 Fourteen members attended this years event which was held at The Haughmond at Upton Magna.
Pictures courtesy of Michelle Jennings and Kevin Fletcher.